Parliament LIVE: LS, RS adjourned amid uproar by Opposition; Rajnath says 'Congress behaviour unhealthy'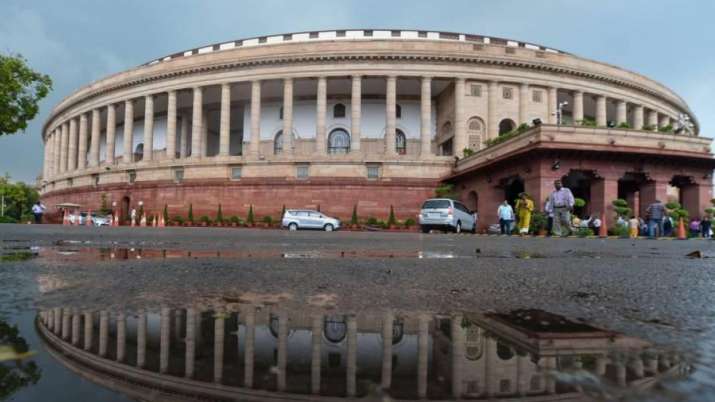 [ad_1]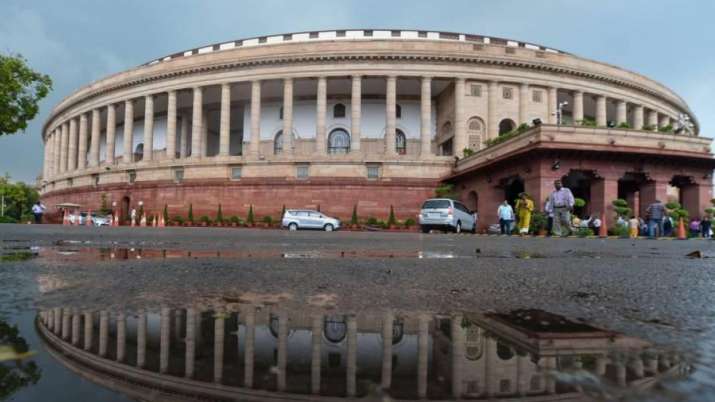 Prime Minster Narendra Modi on Monday urged MPs and political parties to ask the sharpest and toughest of questions to the government in the Monsoon session of Parliament, asserting that the government should also be allowed to respond to them. Speaking with reporters ahead of the start of the session, Modi said he wants meaningful discussions in Parliament over the Covid pandemic which has gripped the entire world.
Modi said he has urged all floor leaders to take some time out on Tuesday evening when he would like to give them detailed information on the pandemic.
Parliament LIVE Updates
Monsoon Session LIVE: Lok Sabha adjourned till 2 pm
Lok Sabha adjourned till 2 pm amid Opposition ruckus. Opposition parties are set to corner the government in Parliament on various issues, including the farmers' protest and price rise, during the Monsoon session starting Monday. Leaders of various parties met at Parliament House to chalk out a joint strategy to take on the government.
Monsoon Session LIVE: Rajya Sabha adjourned for 1 hour
Rajya Sabha proceedings on the opening day of the Monsoon session of Parliament on Monday were adjourned for an hour as a mark of respect for departed two sitting MPs Raghunath Mohapatra and Rajeev Satav. Rajya Sabha Chairman M Venkaiah Naidu mentioned the passing away of the two sitting MPs as well as 10 former members, including Bollywood veteran actor Dilip Kumar and legendary Indian sprinter Milkha Singh. He read out obituary references for each of the 13 before adjourning the proceedings for an hour "as a mark of respect to memory of Raghunath Mohapatra and Rajeev Satav, sitting members of house, the house stands adjourned for one hour". While nominated member Mohapatra died on May 9 at the age of 78 years, Congress leader Satav passed away on May 16 at the age of 46 years.
PM Modi speaks in Lok Sabha LIVE: Speaking on the floot of the Lok Sabha, PM Modi said that he had thought that there would be enthusiasm in the Parliament as so many women, Dalits, tribals have become Ministers. "This time our colleagues from agricultural & rural background, OBC community, have been given berth in Council of Ministers," the PM said as he introduced his new Ministers. PM Modi said that "perhaps some people are not happy if counrty's women, OBCs, farmers' sons become Ministers. That is why they don't even allow their introduction". Today is the first day of the Monsoon Session.
New Members Take Oath: YSRCP's Maddila Gurumoorthy, BJP's Mangal Suresh Angadi, IUML's Abdussamad Samadan and Congress' Vijayakumar (Alias) Vijay Vasanth take oath as the Members of Parliament (MPs) in Lok Sabha. Indian Union Muslim League's Abdul Wahab takes oath as the Member of Parliament (MP) in Rajya Sabha
Parliament Monsoon Session LIVE: Om Birla arrives at Lok Sabha
Lok Sabha Speaker Om Birla arrives at the Parliament as the Monsoon Session commences today. He tweets, 'People want that their expectations and hopes reach the govt through the Parliament. I hope all political parties will play a positive role in this direction.'
Parliament LIVE: Farmers' issue is most important. We will be moving motion on Samyukta Kisan Morcha's call & rise in the price of fuel & essential commodities: Congress MP Partap Singh Bajwa
Monsoon Session LIVE: Congress Rajya Sabha MP Anand Sharma gives notice for suspension of Business to discuss issues of of increasing prices of essential commodities. 
Parliament LIVE: Trinamool Congress (TMC) MPs cycled to the Parliament today in protest against the rise in prices of petrol, diesel and LPG.
Parliament LIVE: An informal meeting of opposition leaders underway at Leader of Opposition in Rajya Sabha Mallikarjun Kharge's office in Parliamen, on strategy for monsoon session
PM Modi LIVE: Speaking to reporters outside the Parliament, PM Narendra Modi expressed made an appeal to the people and MPs to follow the Covid-19 guidelines and take jabs. "Vaccine is given in 'baahu' (arms), those who take it become 'Baahubali'. Over 40 cr people have become 'Baahubali' in the fight against COVID. It's being taken forward. The pandemic has gripped the entire world. So we want  meaningful discussions in the Parliament over it," he said. CLICK HERE TO READ MORE
10:30 AM: Monsoon Session LIVE: Prime Minister Narendra Modi on Monday sought the cooperation of the leaders of all the opposition political parties to conduct smooth business in the Parliament which begins today. He said that the government will welcome valuable suggestions of opposition leaders and that "there should be a meaningful discussion in both the Houses".
Monsoon Session LIVE: On Opposition MPs' Adjournment Motions, Parliamentary Affairs Minister Pralhad Joshi said, "Let them give notice for structured debate, it'll be decided in Business Advisory Committee. Govt isn't running away from debate. PM said y'day that there should be meaningful discussion. Govt firmly believes in that. We're hopeful that complete business will be carried out. People are seeing what are we discussing after 2nd wave of COVID. We're meeting after 3-4 months, we've pending Bills. People have hopes with Opposition & Govt. There should be  debate, we're ready to reply."
Monsoon Session LIVE: According to the Ministry of Parliamentary Affairs, during the 19 sittings of the session, 31 Government business items including 29 Bills and 2 financial items will be taken up. Six bills will be brought to replace the ordinances.
Parliament Monsoon Session LIVE: The Lok Sabha will have a total of 19 sittings. It will continue till August 13. This will be the first session of Parliament since the results of assembly polls in Assam, West Bengal, Tamil Nadu, Kerala and Puducherry. Last year, the monsoon session began in September and the winter session was not held due to the COVID-19 situation.
Parliament LIVE: The Parliament is all set to witness a confrontation between the government and the Opposition over raging issues of the COVID-19 pandemic, farmers' protest, fuel prices hike and vaccination strategy as its monsoon session will start from today. The monsoon session will conclude on August 13. "The sixth session of the 17th Lok Sabha will commence on July 19. Subject to exigencies of government business, the session is likely to conclude on August 13," a Lok Sabha release said.
Monsoon Session LIVE: The Opposition has geared up to corner the BJP-led NDA government on a range of issues including price rise, increasing cost of diesel and petrol and issues related to tackling the COVID-19 pandemic. Leader of Opposition in Rajya Sabha Mallikarjun Kharge on Sunday said they proposed to discuss the issues of inflation, poverty and COVID crisis in the house in front of Chairman Venkaiah Naidu who said that an opportunity will be given for discussions.


[ad_2]
Source link